This is a recent commission I have completed for Banbury Hospital in Oxford. It was funded by Oxford Hospitals Charity and it was an Artlink project. It is due to be  installed in Autumn 2021.
My brief was to create artwork that would be suitable for children from age 0-16, to give them things to look at, as toys and games have had to be taken away due to Covid. My illustrations are to be printed as window vinyls to be displayed in the paediatric treatment room and the waiting room.
I worked with the theme of things children would like to do if they weren't sick and in hospital. I chose trees to host my gang of children having fun and hanging out.
The waiting area was to be aimed at the younger children, one image was of the park and had to have part of the windows clear for staff to be able look in on the waiting area. The other set of windows used the nursery rhyme 'Ride a cock horse to Banbury cross, to see a fine lady upon a white horse..' as a starting point.
I had so much fun working on this project.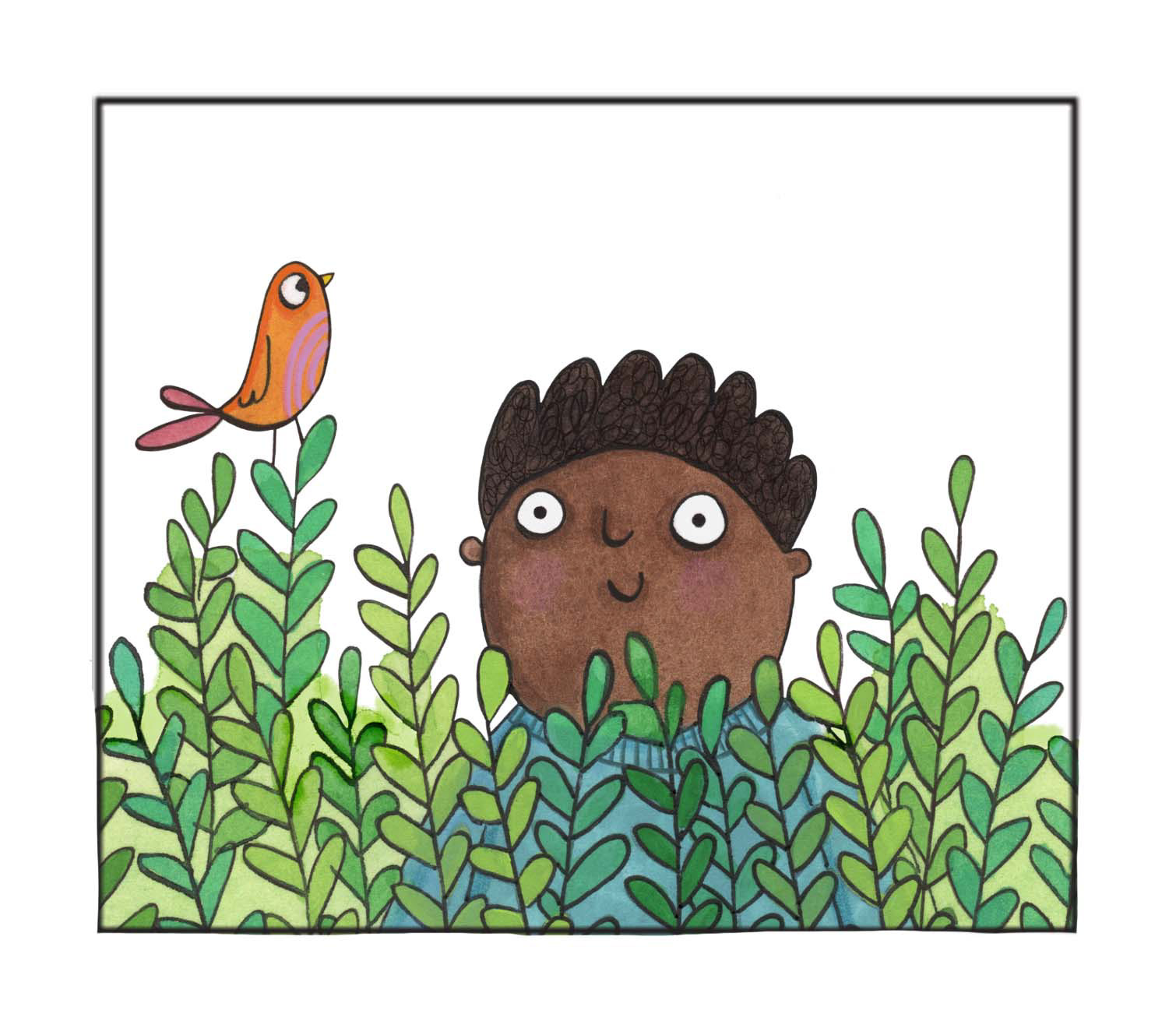 I also designed some ceiling tiles to go above the children's beds.